EFFON SUCCESSFUL PROJECTS
Discover How We Enhance Our Customers' Warehouse Productivity for businesses like yours. From customizable glove scanners to advanced wearable barcode devices, our technology is engineered for speed, accuracy, and worker guidance. Elevate your logistics and manufacturing operations with EFFON today.
Learn how EFFON's holistic approach, combining hardware and software, enhances barcode scanning readability and accuracy. Minimize errors and elevate the overall efficiency of your warehouse operations.keeping your operations running smoothly regardless of your geographic location.
Maintaining constant productivity requires devices to be consistently available and fully functional. With EFFON's scanning solutions, you can monitor and track device status, and even prevent misplaced scanners. Stay up-to-date with crucial device information in real-time, no matter your location.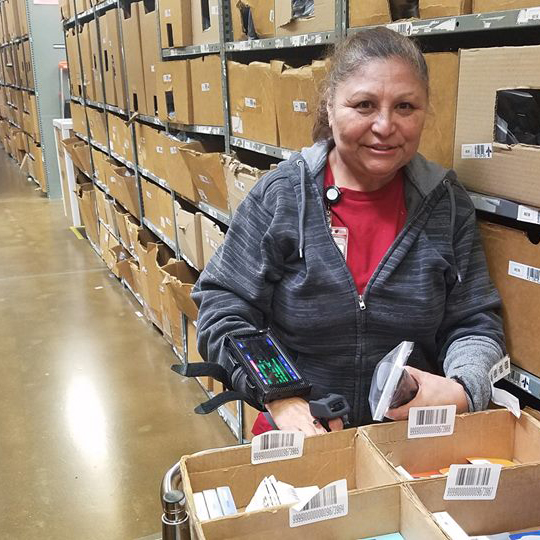 To gain comprehensive insights into shop floor activities, additional data is essential. With EFFON's Wearable scanning solutions, you have a continual perspective on process performance, empowering you to make data-driven decisions for optimal warehouse layout and efficiency.
The well-being and safety of your workforce are directly linked to their productivity in warehouse operations. EFFON's ergonomic wearable barcode scanners are designed for natural movement, promoting safer workflows on the shop floor. This results in fewer injuries and increased productivity. Our hands-free design not only makes scanning effortless but also aligns with safety guidelines, thereby elevating overall workplace safety.
Workers often require clear answers to essential questions: Where should I go next? What items need processing? Was the last scan accurate? EFFON's advanced scanning solutions offer the technology to facilitate effective worker guidance and workflow management. Utilizing real-time device data, you can continuously monitor and fine-tune your processes. Begin your journey toward sustained operational efficiency with EFFON Wearable Scanners
Boost Employee Satisfaction and Retention for Long-Term Success. Achieving sustained productivity gains necessitates a stable and skilled workforce. Equipping your team with EFFON's advanced scanning tools not only enhances the work environment but also boosts your brand's reputation in a competitive job market. The tangible and perceived improvements in your shop floor operations serve as a strategic advantage in attracting and retaining top talent.
EFFON's strong R&D teams offer flexible, tailored services to meet your specific needs.
Your Reliable Barcode Scanners Manufacturer
Recognized as an industry leader, EFFON excels in developing, designing, and manufacturing advanced wearable barcode and glove scanners. All our products meet stringent European and North American safety and quality standards.
Optimize Your Workflow with Our Cutting-Edge Scanners
We aim to provide you with scanning technology that sets new standards in speed, accuracy, and cost-efficiency. EFFON is dedicated to delivering reliable wearable barcode scanners, tailor-made to enhance your logistics and manufacturing operations. Our focus is on providing solutions that achieve the ideal balance of speed, accuracy, and cost.
Endorsed by over 2,000 industrial clients globally, EFFON has solidified its position as a pioneer in barcode scanning technology. Our hands-free scanners are more than just tools;
Trusted by WORLD CLASS Companies
More than 2,120 companies from 50+ countries trust us, the count is increasing.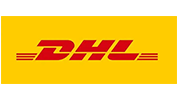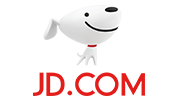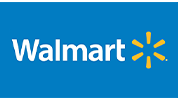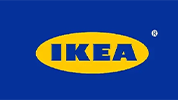 Why Do Over 480+ Global Clients Choose to Partner with EFFON?
Trust, reliability, and innovation are just a few of the reasons why more than 550 clients worldwide prefer to work with EFFON. Experience for yourself the advantages of our advanced barcode scanning solutions and see why we are the preferred choice for optimizing logistics and manufacturing workflows.
Customer Real Feedback & Reviews
The wearable barcode scanner from EFFON has significantly improved our logistics workflow. Its hands-free design allows our team to work more efficiently, reducing processing time. The scanner's accuracy is impressive, ensuring reliable data capture. However, I would recommend enhancing the battery life for extended usage."
Feedback on Glove Scanner
EFFON's glove scanner is a game-changer in terms of ergonomics and ease of use. It fits comfortably and the scanning speed is excellent. The integration with our existing systems was seamless. One suggestion is to offer more sizes to accommodate all hand sizes within our diverse team
We've been testing various barcode scanners and EFFON's scanners stand out for their durability and robustness, especially in our challenging warehouse environment. The scanning accuracy is consistent, and the devices are user-friendly. An area for improvement could be the wireless range for more flexibility in larger spaces
My experience with EFFON has been very positive. The sales team was responsive and knowledgeable, which made the procurement process smooth. The technical support provided was helpful, especially considering our limited technical expertise. It would be beneficial to have more detailed product documentation for future reference
Answering All Your Concerns with Barcode Scanners
We understand that our customers often have similar queries. That's why we've gathered and addressed the most frequently asked questions—covering over 80% of common inquiries—right here for your convenience. Feel free to explore and get the insights you need to make an informed decision.
Seeing EFFON Glove Scanners in Action?

EFFON offers wearable scanning solutions to help you work smarter, not harder.  Take the next step in optimizing your logistics and manufacturing processes today.
Your email information will be kept strictly confidential and our business staff will ensure that your private information is absolutely safe!